Spectrum of opportunistic infections in HIV infected children in North India
Dr. Chandra Mani Pandey

MLN Medical College, Allahabad, UP, India

Dr. Anubha Shrivastava

MLN Medical College, Allahabad, UP, India
Keywords:
Children, HIV infection, Opportunistic infections
Abstract
Introduction: Human Immunodeficiency Virus adversely affects the immune system of the body, making a person vulnerable to variety of infections. Usually benign micro organisms become virulent and cause serious illnesses. Such opportunistic infections are very common in HIV infected children. If they are not diagnosed and treated in time they may prove fatal. The pattern of opportunistic infections are changing with time and place. To study the newer pattern of opportunistic infection in HIV infected children, this study was undertaken.
Methods: 140 children of both sexes between age 18 months to 15 years, diagnosed HIV positive as per NACO HIV testing guidelines, were included in this study. They were examined, investigated and classified into clinical and immunological staging as per WHO classification. They were investigated for opportunistic infections.
Result: Different kinds of skin involvement including scabies, papular pruritic eruptions, seborrhoic dermatitis, pyoderma, herpes zoster, molluscum contagiosum, fungal infections were noted in 47% children. Oropharyngeal candidiasis was also common. Recurrent respiratory tract infection, recurrent diarrhea, urinary tract infection, CSOM, parotid involvement was seen in majority of children. Over all, bacterial infection was seen in 36.4% children, followed by fungal infection in 18.5%, viral infection in 14.3% and tubercular infection in 10% respectively. Several studies have reported tuberculosis as the most common opportunistic infection in HIV infected children, but contrary to this, tuberculosis was the fourth commonest opportunistic infection in our study. Recurrent bacterial infections were the commonest one. Pneumocystis Carinii Pneumonia (PCP), the hallmark of AIDS defining illness in developed world, is not so common in our set up. We found only one probable case of PCP in our study.
Downloads
Download data is not yet available.
References
1. Khare MD, Sharland M. Pulmonary manifestations of pediatric HIV infection. Indian J Pediatr. 1999 Nov-Dec;66(6):895-904. [PubMed]

2. Madhivanan P, Mothi SN, Kumarasamy N, Yepthomi T, Venkatesan C, Lambert JS, Solomon S. Clinical manifestations of HIV infected children. Indian J Pediatr. 2003 Aug;70(8):615-20. [PubMed]

3. Merchant RH, Oswal JS, Bhagwat RV, Karkare J. Clinical profile of HIV infection. Indian Pediatr. 2001 Mar;38(3):239-46. [PubMed]

4. Kumarasamy N, Solomon S, Flanigan TP, Hemalatha R, Thyagarajan SP, Mayer KH. Natural history of human immunodeficiency virus disease in southern India. Clin Infect Dis. 2003 Jan 1;36(1):79-85. Epub 2002 Dec 9. [PubMed]

5. Singh A, Bairy I, Shivananda PG. Spectrum of opportunistic infections in AIDS cases. Indian J Med Sci. 2003 Jan;57(1):16-21. [PubMed]

6. Misra SN, Sengupta D, Satpathy SK. AIDS in India: Recent trends in opportunistic infections.The Southeast Asian J Trop Med Public Health 1998 Jun; 29 (2) : 373-76. [PubMed]

7. Kumar P, Sharma N, Sharma NC, Patnaik S. Clinical profile of tuberculosis in patients with HIV infection/AIDS. Indian J Chest Dis Allied Sci 2002; 44:159-63. [PubMed]

8. Panda S, Sarkar S, Mandal BK, Singh TB, Singh KL, Mitra DK, et al. Epidemic of herpes zoster following HIV epidemic in Manipur, India. J Infect 1994; 28: 167-73. [PubMed]

9. Lanjewar DN, Bhosale A, Iyer A. Spectrum of dermatopathologic lesions associated with HIV/AIDS in India. Indian J Pathol Micribiol 2002; 45(3): 293-98. [PubMed]

10. Mc Cutchan FE. Understanding the genetic diversity of HIV-1. AIDS 2000; 14 suppl 3: S31-44. [PubMed]

11. Peeters M, Sharp PM. Genetic diversity of HIV-1: the moving target. AIDS 2000; 14 suppl: S129-40. [PubMed]

12. Daar ES, Little S, Pitt J, Santangelo J, Pauline Ho, Harawa N, et al. Diagnosis of primary HIV-1 infection. Ann Intern Med 2001; 134(1): 25-29. [PubMed]

13. Schacker T, Collier AC, Hughes J, Shea T, Corey L. Clinical and epidemiological features of primary HIV infection. Ann Intern Med 1996; 125(4): 257-64. [PubMed]

14. Mellors JW, Kingsley LA, Rinaldo CR, Todd JA, Hoo BS, Kokka RP, et al. Quantification of HIV-1 RNA in plasma predicts outcome after seroconversion. Ann Intern Med 1995; 122(8): 573-79. [PubMed]

15. Vergis EN, Mellors JW. Natural history of HIV-1 infection. Infect Dis Clin North Am 2000 Dec; 14(4): 809-25. [PubMed]

16. Newell ML, Coovadia H, Cortina-Borja M, Rollins N, Gaillard P, Dabis F. Mortality of infected and uninfected infant born to HIV infected mothers in Africa: a pooled analysis. Lancet 2004 Oct2-8; 364(9441): 1236-43. [PubMed]

17. aha TE, Dallabetta GA, Canner JK. The effect of human immunodeficiency virus infection on birth weight and infant and child mortality in urban Malawi. Int J Epidemiol 1995; 24(5): 1022-29.

18. Agarwal D, Chakravarty J, Sunder S, Gupta V, Bhatia BD. Co-relation between clinical features and degree of immunosuppression in HIV infected children. Indian Pediatr 2008 Feb; 45(2): 140-43.

19. Shah I. Age related clinical manifestations of HIV infection in Indian children. J Trop Pediatr. 2005 Oct;51(5):300-3. Epub 2005 Jun 24. [PubMed]

20. Shet A, Mehta S, Rajagopalan N, Dinakar C, Ramesh E, Samuel NM, Indumathi CK, Fawzi WW, Kurpad AV. Anemia and growth failure among HIV-infected children in India: a retrospective analysis. BMC Pediatr. 2009 Jun 16;9:37. doi: 10.1186/1471-2431-9-37. [PubMed]

21. Foster G. Supporting community efforts to assist orphans in Africa. N Engl J Med 2002 July; 346(24): 1907-10. [PubMed]

22. Kaul D, Patel JA. Clinical manifestations and management of pediatric HIV infection. Indian J Pediatr. 2001 Jul;68(7):623-31. [PubMed]

23. Pol RR, Shepur TA, Ratageri VH. Clinico-laboratory profile of pediatric HIV in Karnataka. Indian J Pediatr. 2007 Dec;74(12):1071-5. [PubMed]

24. Verghese VP, Cherian T, Cherian AJ, Babu PG, John TJ, Kirubakaran C,et al. Clinical manifestation of HIV-I infection. Indian Pediatr 2002 Jan; 39(1): 57-63. [PubMed]

25. Geffriaud C, Poynard T, Delfraissy JF, Bedossa P, Naveau S, Bourée P, Dubreuil P, Chaput JC. [Hepatic involvement in HIV 1 virus infection]. Gastroenterol Clin Biol. 1988 May;12(5):465-72. [PubMed]

26. Dhurat R, Manglani M, Sharma R, Shah NK. Clinical spectrum of HIV infection. Indian Pediatr. 2000 Aug;37(8):831-6. [PubMed]

27. Dabla V, Gupta AK, Singh I. Spectrum of opportunistic infections among HIV seropositive patients in Delhi region- a study by Delhi state AIDS control society. Journal of Medical Disorders 2015- http://dx.doi.org/10.7243/2053-3659-3-1.

28. Shailaja VV, Pai LA, Mathur DR, Lakshmi V. Prevalence of bacterial and fungal agents causing lower respiratory tract infection in patients with human immunodeficiency virus infection. Indian J Med Microbiol 2004; 22: 28-33. [PubMed]

29. Banerjee U. Progress in diagnosis of opportunistic infections in HIV/AIDS. Indian J Med Res 2005 Apr; 121: 395-406. [PubMed]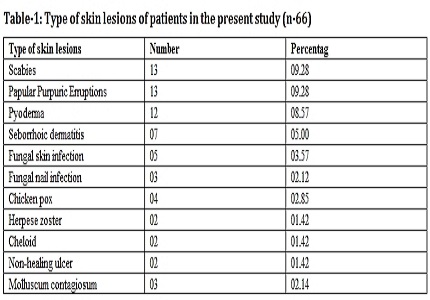 CITATION
DOI: 10.17511/ijpr.2016.i10.03
How to Cite
Dr. Chandra Mani Pandey, & Dr. Anubha Shrivastava. (2016). Spectrum of opportunistic infections in HIV infected children in North India. Pediatric Review: International Journal of Pediatric Research, 3(10), 731-737. https://doi.org/10.17511/ijpr.2016.i10.03
Copyright (c) 2016 Author (s). Published by Siddharth Health Research and Social Welfare Society
This work is licensed under a Creative Commons Attribution 4.0 International License.