Clinical profile of pediatric patients with cerebral palsy
Dr. Saroj Sanjeev Gupta

Assistant professor, Department of Paediatrics, Gujarat Adani Institute of Medical Science, Bhuj, Kutch, Gujarat, India

Dr. Pranav Sanjeev Gupta

Third Year Post-graduate Student, Department of Medicine, Geetanjali Medical College, Udaipur, Rajasthan, India
Keywords:
Cerebral Palsy, Autism, ADHD, Seizures
Abstract
Background and Aim: Cerebral Palsy (CP) describes a group of permanent disorders of the development of movement and posture, causing activity limitation, that is attributed to nonprogressive disturbances that occurred in the developing fetal or infant brain. Hence the present study was planned with the sole objective to study the clinical profile of patients of cerebral palsy and to assess the spectrum of functional disability.
Materials and Methods: A total of 100 consecutive children diagnosed as cerebral palsy attending the pediatric department and Rehabilitation center were included in the study. Participants were examined forbehavioral problems like Pervasive Developmental Disorders (PDD) and ADHD. Complete evaluation of a child with CP included an assessment of associated deficits like vision, speech and hearing, oromotor evaluation, epilepsy, and cognitive functioning.
Results:Out of 1000 cases studied, spastic cerebral palsy was the commonest physiological type of cerebral palsy (82%). atonic, athetoid, and dystonic types formed the rest of the 18% of cases. Among the spastic group, quadriplegia was the commonest topographical type (48%) followed by diplegia (24%). The study showed 96% of patients were mentally retarded. In the study, 48% ofchildren with CP had a seizure disorder.
Conclusion: Spastic cerebral palsy was the commonest clinical type of cerebral palsy withquadriplegia being the most common topographical type of spastic cerebral palsyfollowed by diplegia as observed in this study. The prevalenceof behavioral problems like autism spectrum disorder and ADHD in the clinical sampleof children with CP was found to be 10%.PDD is not rare in CP and should be considered in patients with other comorbid conditions.
Downloads
Download data is not yet available.
References
Panteliadis CP, Hagel C, Karch D, Heinemann K: Cerebral palsy: a lifelong challenge asks for early intervention. Open Neurol J. 2015;9:45-52.doi: https://doi.org/10.2174/1874205x01509010045.
Lin JP.The assessment and management of hypertonus in cerebral palsy: a physiological atlas (road map'). Clinics in developmental Medicine.2004;85-104.
Uysal SA, Düger T: Motor control and sensory-motor integration of human movement. Comparative Kinesiology of the Human Body: Elsevier, 2020. pp. 443-452.
Ravn SH, Flachs EM, Uldall P: Cerebral palsy in eastern Denmark: declining birth prevalence but increasing numbers of unilateral cerebral palsy in birth year period 1986–1998. Eur JPaediatr Neurol. 2010;14(3):214-218.doi: https://doi.org/10.1016/j.ejpn.2009.06.001.
Li Y. Role of water channels in kidney and lung. Institutionen för kvinnors och barns hälsa/Department of Women's and Children's Health; 2009.
Lyons-Ruth K, Zeanah CH, Benoit D, Madigan S, Mills-Koonce W. Disorder and risk for disorder during infancy and toddlerhood. Child Psychopathol. 2003;2:589-631.
Sankar C, Mundkur N. Cerebral palsy-definition, classification, etiology and early diagnosis. Indian JPediatr. 2005;72(10):865-868.doi: https://doi.org/10.1007/bf02731117.
O'Shea TM. Diagnosis, treatment, and prevention of cerebral palsy in near-term/term infants. Clin Obstet Gynecol. 2008;51(4):816-828.doi: https://dx.doi.org/10.1097%2FGRF.0b013e3181870ba7.
Singhi PD, Ray M, Suri G. Clinical spectrum of cerebral palsy in North India—an analysis of 1000 cases. J Trop Pediatr. 2002;48(3):162-166.doi: https://doi.org/10.1093/tropej/48.3.162.
Sharma P, Sharma U, Kabra A: Cerebral Palsy: Clinical profile and predisposing factors. Indian Pediatr. 1999,36(10):1038-1042.
Russman BS, Ashwal S: Evaluation of the child with cerebral palsy. Seminars in pediatric Neurology: Elsevier, 2004. pp. 47-57.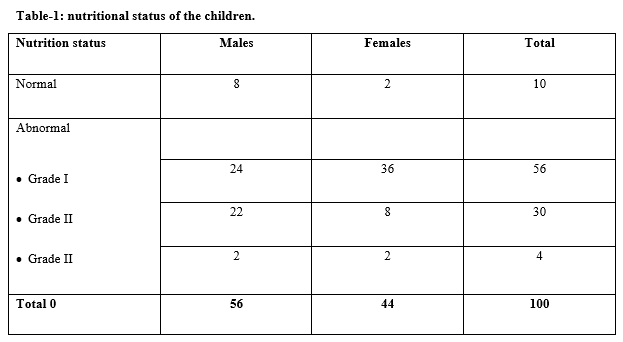 CITATION
DOI: 10.17511/ijpr.2020.i05.01
How to Cite
Sanjeev Gupta, S., & Sanjeev Gupta, P. (2020). Clinical profile of pediatric patients with cerebral palsy. Pediatric Review: International Journal of Pediatric Research, 7(5), 194-198. https://doi.org/10.17511/ijpr.2020.i05.01
Copyright (c) 2020 Author (s). Published by Siddharth Health Research and Social Welfare Society
This work is licensed under a Creative Commons Attribution 4.0 International License.