A Pilot Study of the effects of Yoga Prana Vidya (YPV) protocols on social behaviour, cognitive abilities and IQ of mentally challenged children
Dr. Rajkumari Khatri

Senior ENT & Head Neck Oncologist, YPV Trainer & Healer 247, Vikram Tower Sapna Sangeeta Rd, Indore(M.P.), India.-452007

Ms. Shilpa Bembalkar

Technical officer(B) ICMR National AIDS Research Institute, Pune, India.

Dr. Venkata Satyanarayana Nanduri

Research & Publications, Yoga Prana Vidya ashram, Sri Ramana Trust, Thally PIN 635118, Tamilnadu, India
Keywords:
Mentally retarded children, Eepilepsy, Yoga, Meditation, Energy Healing, Complementary and Alternative Therapy
Abstract
Introduction: Mental retardation is a neurodevelopmental disability of children. In this pilot study the authors have applied Yoga Prana Vidya system protocols for a pilot sample of mentally retarded children to study the effects and improvements in their being.
Objectives: To assess (1) improvements of social behaviour, cognitive abilities and IQ, (2) reduction in morbidity, and (3) the effects on the frequency and duration of epilepsy attacks and seizures.
Design: This is a longitudinal study of 2 years duration mixed methods design using YPV intervention on a selected pilot-scale sample, collecting data on qualitative observations of social behaviour, and measurements of cognitive abilities and IQ pre and post-test for quantitative analysis.
Results: Statistical analysis of quantitative data revealed a significant increase in concentration, concept test, memory test, understanding, and social behavior. some increase in IQ and drawing test was present, however not found statistically significant. There was a reduction in the frequency and duration of epileptic attacks in epileptic children.
Conclusion: This study has demonstrated that the YPV modality of complementary therapy has great utility and scope in improving the social behaviour, cognitive abilities and IQ of mentally challenged children. It is recommended that the earlier the intervention is conducted for the challenged children the better and sooner will be the better quality of life for them in terms of improved mental, emotional, and physical health. Further research with longitudinal fullscale studies is recommended to investigate this phenomenon widely.
Downloads
Download data is not yet available.
References
Narayan CL, John T. The Rights of Persons with Disabilities Act, 2016: Does it address the needs of the persons with mental illness and their families. Indian J Psychiatry.2017;59(1):17-20. doi: – .4103/psychiatry.IndianJPsychiatry_75_17.
Kishore M T, Udipi GA, Seshadri SP. Clinical practice guidelines for assessment and management of intellectual disability. Indian J Psychiatry [serial online] 2019 [cited 2021 Jan 11];61, Suppl S2:194-210. Available from: https://www.indianjpsychiatry.org/text.asp?2019/61/8/194/250038.
World Health Orgaisation (WHO). ICD-10 Classification of Mental and Behavioural Disorders,A.I.T.B.S Publishers & distributors: Delhi,2006, 225-231.
Khare, SD. Mental Retardation affects quality of life in families of disabled children and role of nursing practices: A review. International Journal of Nursing Research (IJNR), 2015, Vol 1 (1), 100-109.
Peck HL, Kehle TJ, Bray MA, Theodore LA. Yoga as an Intervention for Children With Attention Problems. School Psychology Review 2005;34(3):415–424.
Gurjeet S. Birdee, Gloria Y. Yeh, Peter M. Wayne, Russell S. Phillips, Roger B. Davis, and Paula Gardiner. Clinical Applications of Yoga for the Pediatric Population: A Systematic Review. Acad Pediatr. 2009; 9(4): 212–220.
Lisa C. Kaley Isley.,John Peterson, Colleen Fischer, Emily Peterson. Yoga as a complementary therapy for children & adolescents(Review). Psychiatry (Edgemont) 2010;7(8):20-32.
Patricia Cabral, Hilary B. Meyer, Donna Amer. Effectiveness of Yoga therapy as a complementary treatment for major Psychiatric disorders-A Meta-analysis. Prim care companion CNS Discord. 2011;13(4):pcc10r01068.
Maherra Desai, Munira Kapadiya, Rajesh Parikh. Yoga and Meditation in promoting mental health. Acta Scientific Neurology.2019;2(9):41-46.
Chittaranjan Andrade, Rajiv Radhakrishnan. Prayer and healing: A medical and scientific perspective on randomized controlled trials. Indian J Psychiatry oct-dec2009:51(4).
Arndt B¨ussing, AndreasMichalsen, SatBirS.Khalsa, ShirleyTelles, and Karen J.Sherman. Review Article Effects of Yoga on Mental and Physical Health: A Short Summary of Reviews.Evidence-Based Complementary and Alternative Medicine. 2012; Article ID 165410, 7 pages DOI:10.1155/2012/165410.
Anita Verma, Sanjay , Uddhav Shete, Ghanshyam Singh Thakur, Dattatraya deVarao Kulkarni, Ranjit Singh Bhogal.The Effect of Yoga Practices on Cognitive Development in Rural Residential School Children in India. National Journal of Laboratory Medicine. 2014 Sep; 3(3): 15-19.
Pisa Vishvanath, Tikhe Sham Ganpat, Balram pradhan, Manmath Manohar Gharote, Nagendra Hongasandra Ramarao. Mentally Retarded children –A Scope for yoga Rehabilitation module. CHRISMED Journal of Health & Research .2016;3(1):98-99.
Uma K, Nagendra HR, Nagarathna R, Vaidehi S, Seethalakshmi R. The integrated approach of yoga: a therapeutic tool for mentally retarded children, a one-year controlled study. J Ment Defic Res Oct; 1989 33 (Pt 5):415–421. [PubMed: 2795647].
Soren Ventegodt, Niels Jorgen Andreson, Joav Merrick. Holistic.medicine III: The Holistic process- Theory of Healing. The Scientific World Journal. 2003;3:1138-46.
Panebianco M, Sridharan K, Ramaratnam S. Yoga for epilepsy. Cochrane Database of Systematic Reviews 2017; 10: Art.No.: CD001524. DOI: 10.1002/14651858.CD001524.pub3
Eyerman J. Transcendental meditation and mental retardation. J Clin Psychiatry.1981;42(1):35-6
Hopkins J T, Hopkins L J. A study of yoga and concentration. Academic Therapy 1979;14(3)
S.Ramaratnam and K. Sridharan, "Yoga for epilepsy," Cochrane Database of Systematic Reviews, Article ID CD001524, 2000.View at: Publisher Site | Google Scholar:341– 345.
Neravetla, J., & Nanduri, V.S. A study into successful treatment of some difficult Medical cases using Yoga Prana Vidya (YPV) Healing System as alternative medicine. International Journal of Scientific & Engineering Research Volume 10, Issue 7, July- 2019, 882-887.
Astin, John & Harkness, Elaine & Ernst, Edzard. The efficacy of "Distant Healing": a systematic review of randomized trials. Annals of internal medicine. 2000: 132. 903-10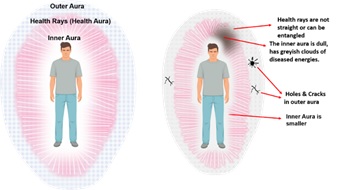 CITATION
DOI: 10.17511/ijpr.2021.i01.02
How to Cite
Dr. Rajkumari Khatri, Ms. Shilpa Bembalkar, & Dr. Venkata Satyanarayana Nanduri. (2021). A Pilot Study of the effects of Yoga Prana Vidya (YPV) protocols on social behaviour, cognitive abilities and IQ of mentally challenged children. Pediatric Review: International Journal of Pediatric Research, 8(1), 07-15. https://doi.org/10.17511/ijpr.2021.i01.02
Copyright (c) 2021 Author (s). Published by Siddharth Health Research and Social Welfare Society
This work is licensed under a Creative Commons Attribution 4.0 International License.