A Study on Knowledge Attitude and Practices of Postnatal Mothers about Breastfeeding and related Problems in Newborns
Balaji Bhusan Patnaik

Associate Professor, Pediatrics, NRIIMS, Visakhapatnam, A.P, India

Manoj Kumar Mukkala

Assistant Professor, Pediatrics, NRIIMS, Visakhapatnam, A.P, India

Jagannadh Karthik Putrevu

Assistant Professor, Pediatrics, NRIIMS, Visakhapatnam, A.P, India

Lokesh Katari

Post Graduate, Pediatrics, NRIIMS, Visakhapatnam, A.P, India

Narendra Kumar Pulapa

Post Graduate, Pediatrics, NRIIMS, Visakhapatnam, A.P, India

Sri Satya Manasa Kakani

Post Graduate, Pediatrics, NRIIMS, Visakhapatnam, A.P, India

Shravani Levidi

Post Graduate, Pediatrics, NRIIMS, Visakhapatnam, A.P, India
Keywords:
Breastfeeding, knowledge, attitude, practices
Abstract
Introduction: Early initiation and exclusive breastfeeding up to 6 months of age and latercontinuation of breastfeeding up to 2 yrs is an essential component of an infant's nutrition.Breastfeeding rates are far less in India owing to poor knowledge, misconceptions and local socio-cultural practices. Knowledge, attitude, and practices studies regarding breastfeeding amongmothers in India are limited. Present study can be a means to assess above domains and to modifypractices towards a positive change.
Methods: This is a cross-sectional study on postnatal mothersover three months using a semi-structured questionnaire. Data analysis is done by descriptivestatistics like percentages of positive and negative responses using Microsoft Excel.
Results: Around48% of participant mothers know that exclusive breastfeeding needs to be given up to age of 6months, and 46.6% of members have knowledge that breastfeeding should be continued up to 2yrsof age along with complementary foods. Around 61.8% felt that formula-fed babies are morehealthy than breastfed ones. About 22.8% of them were given formula milk in addition tobreastfeeding. A meagre (4.2%) number of them did not give breastfeeding at all.
Conclusion: Ourcurrent study reflects some gaps in knowledge and needs to modify some attitudes and practicesabout breastfeeding and related practices, but improvement observed compared to past studies.Overall there is a need to strengthen Baby Friendly Hospital Initiative further.
Downloads
Download data is not yet available.
References
1. https://www.who.int/maternal_child_adolescent/topics/child/nutrition/breastfeeding/en/[Last accessed on 11-06-2020.]
2. https://www.who.int/health-topics/breastfeeding#tab=tab_2[Last accessed on 11-06-2020.]
3. https://poshan.ifpri.info/2017/08/04/exclusive-breastfeeding-in-india-trends-and-data-gaps/#:~:text=Our%20analysis%20of%20the%20EBF,46.4%20percent%20to%2054.9%20percent.[Last accessed on 11-06-2020.]
4. Garg R, Deepti S, Padda A, Singh T. Breastfeeding knowledge and practices among rural women of Punjab, India: A community-based study. Breastfeed Med 2010;5:303-7.
5. Vijayalakshmi P, Susheela T, Mythili D. Knowledge, attitudes, and breast feeding practices of postnatal mothers: A cross sectional survey. Int J Health Sci (Qassim) 2015;9: 364-74.
6. WHO. Evidence for the A Ten Steps to Successful Breastfeeding. Available from: Available from: http://www. apps.who.int/iris/bitstream/10665/43633/1/9241591544_eng. pdf. [Last accessed on 13-06-2020].
7. World Health Organization. Exclusive Breastfeeding. Available from: http://www.who.int/nutrition/topics/exclusive_breast feeding/en/. [Last accessed on 13-06-2020]
8. Bashir A, Mansoor S, Naikoo MY. Knowledge, attitude, and practices of postnatal mothers regarding breastfeeding: A cross-sectional study. International Journal of Medical Science and Public Health. 2018 Sep 1;7(9):725.
9. Gangwal M, Nair BT, Singh VK. Knowledge, attitude and practices regarding breastfeeding and infant milk substitutes among mothers of upper middle-class society in a baby friendly hospital initiative accredited hospital of New Delhi, India. International Journal of Contemporary Pediatrics. 2020 Jan;7(1):173.
10. Chinnasami B, Sundar S, Kumar J, Sadasivam K, Pasupathy S. Knowledge, attitude and practices of mothers regarding breastfeeding in a South Indian Hospital. Biomedical and Pharmacology Journal. 2016 Apr 28;9(1):195-9.
11. Dharmalingam A, Bhaskar C, Raghupathy NS. Awareness, attitude and practice of breast feeding among mothers at tertiary care center, Puducherry, India.
12. Jain S, Thapar RK, Gupta RK. Complete coverage and covering completely: Breast feeding and complementary feeding: Knowledge, attitude, and practices of mothers. Medical Journal Armed Forces India. 2018 Jan 1;74(1):28-32.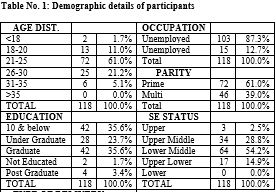 How to Cite
Balaji Bhusan Patnaik, Manoj Kumar Mukkala, Jagannadh Karthik Putrevu, Lokesh Katari, Narendra Kumar Pulapa, Sri Satya Manasa Kakani, & Shravani Levidi. (2022). A Study on Knowledge Attitude and Practices of Postnatal Mothers about Breastfeeding and related Problems in Newborns. Pediatric Review: International Journal of Pediatric Research, 8(6), 256-261. Retrieved from https://pediatrics.medresearch.in/index.php/ijpr/article/view/708
Copyright (c) 2022 Author (s). Published by Siddharth Health Research and Social Welfare Society
This work is licensed under a Creative Commons Attribution 4.0 International License.